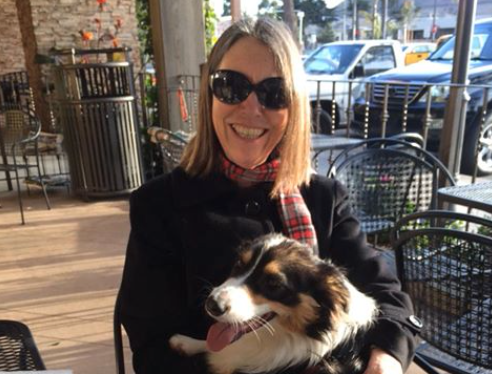 Here's what we are reading today:
"The last thing you'd expect to see out your airplane window is a bumblebee cruising by. But a new study suggests that the insects might be capable of such high-altitude jaunts. Researchers trapped six male bumblebees (pictured) living at an altitude of 3250 meters in Sichuan, China, and placed them, one at a time, in a plexiglass flight chamber."
"Nine years after an accident caused the loss of his left hand, Dennis Aabo Sørensen from Denmark became the first amputee in the world to feel – in real-time – with a sensory-enhanced prosthetic hand that was surgically wired to nerves in his upper arm. Silvestro Micera and his team at EPFL (Switzerland) and SSSA (Italy) developed the revolutionary sensory feedback that allowed Sørensen to feel again while handling objects. A prototype of this bionic technology was tested in February 2013 during a clinical trial in Rome under the supervision of Paolo Maria Rossini at Gemelli Hospital (Italy). The study is published in the February 5, 2014 edition of Science Translational Medicine, and represents a collaboration called Lifehand 2 between several European universities and hospitals."
""Our study shows that within three minutes of meeting in real life, women find more dominant, wider-faced men attractive for short-term relationships, and want to go on another date with them," says psychological scientist and lead researcher Katherine Valentine of Singapore Management University.
According to Valentine, there's considerable academic debate about whether physical dominance is advantageous in mating – that is, actually attractive to women. At the same time, researchers have been exploring facial width-to-height ratio (fWHR) as a possible physical indicator of male dominance."
"Rather, the memory rewrites the past with current information, updating your recollections with new experiences.
Love at first sight, for example, is more likely a trick of your memory than a Hollywood-worthy moment.
"When you think back to when you met your current partner, you may recall this feeling of love and euphoria," said lead author Donna Jo Bridge, a postdoctoral fellow in medical social sciences at Northwestern University Feinberg School of Medicine. "But you may be projecting your current feelings back to the original"
"According to Yerkes researchers Larry Young, PhD, and Bill Hopkins, PhD, co-authors of the study, receptive joint attention is important for developing complex cognitive processes, including language and theory of mind, and poor joint attention abilities may be a core feature in children with or at risk of developing ASD."
"Video gaming is a highly pervasive activity, providing a multitude of complex cognitive and motor demands. Gaming can be seen as an intense training of several skills. Associated cerebral structural plasticity induced has not been investigated so far"
"The Black Death didn't just wipe out millions of Europeans during the 14th century. It left a mark on the human genome, favoring those who carried certain immune system genes, according to a new study. Those changes may help explain why Europeans respond differently from other people to some diseases and have different susceptibilities to autoimmune disorders.
Geneticists know that human populations evolve in the face of disease. Certain versions of our genes help us fight infections better than others, and people who carry those genes tend to have more children than those who don't. So the beneficial genetic versions persist, while other versions tend to disappear as those carrying them die. This weeding-out of all but the best genes is called positive selection. But researchers have trouble pinpointing positively selected genes in humans, as many genes vary from one individual to the next."