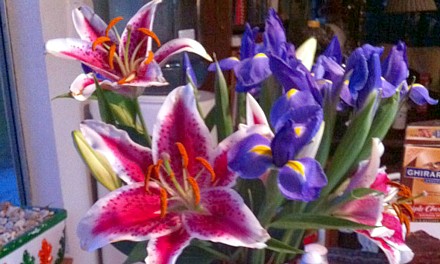 Here is what I am reading today:
"A new study reveals for the first time that activating the brain's visual cortex with a small amount of electrical stimulation actually improves our sense of smell. The finding published in the Journal of Neuroscience by researchers at the Montreal Neurological Institute and Hospital — The Neuro, McGill University and the Monell Chemical Senses Center, Philadelphia, revises our understanding of the complex biology of the senses in the brain."
"Most of us know what it means when it's said that someone is depressed. But commonly, true clinical depression brings with it a number of other symptoms. These can include anxiety, poor attention and concentration, memory issues, and sleep disturbances."
"In the 2009 film Surrogates, humans live vicariously through robots while safely remaining in their own homes. That sci-fi future is still a long way off, but recent advances in technology, supported by EU funding, are bringing this technology a step closer to reality in order to give disabled people more autonomy and independence than ever before."
"Millions of people suffer from Parkinson's disease, a disorder of the nervous system that affects movement and worsens over time. As the world's population ages, it's estimated that the number of people with the disease will rise sharply. Yet despite several effective therapies that treat Parkinson's symptoms, nothing slows its progression."
"Caffeine will get you going during the day but could leave you tossing and turning at night unless you're  a "night owl" to begin with, a new study suggests.
In the study, "morning people" who consumed caffeine during the day appeared more likely than late risers to awaken in the middle of their nighttime sleep."