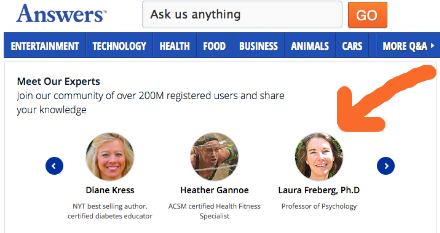 Here is what I am reading today:
""By showing that African elephants spontaneously understand human pointing, without any training to do so, we have shown that the ability to understand pointing is not uniquely human but has also evolved in a lineage of animal very remote from the primates," says Richard Byrne of the University of St Andrews, noting that elephants are part of an ancient African radiation of animals, including the hyrax, golden mole, aardvark, and manatee."
"Kissing in human sexual relationships is incredibly prevalent in various forms across just about every society and culture,' says Rafael Wlodarski, the DPhil student who carried out the research in the Department of Experimental Psychology at Oxford University. 'Kissing is seen in our closest primate relatives, chimps and bonobos, but it is much less intense and less commonly used.
'So here's a human courtship behaviour which is incredibly widespread and common and, in extent, is quite unique. And we are still not exactly sure why it is so widespread or what purpose it serves.'
To understand more, Rafael Wlodarski and Professor Robin Dunbar set up an online questionnaire in which over 900 adults answered questions about the importance of kissing in both short-term and long-term relationships."
"A research team headed by Tania Singer from the Max Planck Institute for Human Cognitive and Brain Sciences has discovered that our own feelings can distort our capacity for empathy. This emotionally driven egocentricity is recognised and corrected by the brain."
"The research focuses on dendrites, the string-like extensions of sensory nerves that penetrate tissues of the skin, eyes and other sensory organs. "The formation of dendritic branches—'arbors' as we call them—is vital for allowing sensory nerves to collect information and sample the environment appropriately," said Hannes Buelow, Ph.D., senior author of the Cellpaper and associate professor of genetics at Einstein."
""This is the first study to find that this genetic variation can significantly affect how people see and experience the world," says Prof. Rebecca Todd of UBC's Dept. of Psychology. "The findings suggest people experience emotional aspects of the world partly through gene-coloured glasses – and that biological variations at the genetic level can play a significant role in individual differences in perception.""
"The team, based at U-M's Molecular and Behavioral Neuroscience Institute, used an innovative approach to make its findings. They combined advanced brain scanning that can track chemical release in the brain with a model of social rejection based on online dating. The work was funded by the U-M Depression Center, the Michigan Institute for Clinical and Health Research, the Brain & Behavior Research Foundation, the Phil F Jenkins Foundation, and the National Institutes of Health."
"Pictures of food. Snapping photos of meals is one of the less expected viral social media trends. That megaburger, the cheesy burrito, the strawberry shortcake, captured forever as an object of desire.
But food photography can backfire. Because a recent study finds that looking at a lot of photos of food can make foods similar to those pictured less enjoyable to eat. Due to what scientists call "sensory boredom.""
"2014 WMHDAY THEME –
"LIVING WITH SCHIZOPHRENIA"'
More information will be available in early 2014
 If you prefer to have the material emailed to you – please send your contact details to - wmhday@wfmh.com"
ttfn