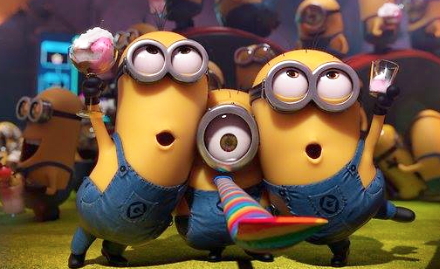 The weekend is coming! Some are partying, some are outdoors and some are studying and getting ahead!  ;)
Here's what I am reading:
"In 2005, researchers discovered a remarkably complete ancient hominin skull at Dmamisi, Georgia, a site that holds the earliest human ancestors found outside of Africa. Dated to about 1.8 million years ago, the skull, shown partly excavated, preserves delicate parts of the face that are rare in other fossils. As reported online today in Science, this ancient man had some strikingly primitive features, including a small brain and protruding jaw."
""This research suggests brain connectivityas a neural signature of autism and may eventually support clinical testing for autism," said Rajesh Kana, Ph.D., associate professor of psychology and the project's senior researcher. "We found the information transfer between brain areas, causal influence of one brain area on another, to be weaker in autism.""
"For starters, cats' visual fields are broader than ours, spanning roughly 200 degrees instead of 180 degrees, and their visual acuity isn't as good. So, the things humans can sharply resolve at distances of 100-200 feet look blurry to cats, which can see these objects at distances of up to 20 feet. That might not sound so great, but there's a trade-off: Because of the various photoreceptors parked in cats' retinas, they kick our asses at seeing in dim light. Instead of the color-resolving, detail-loving cone cells that populate the center of human retinas, cats (and dogs) have many more rod cells, which excel in dim light and are responsible for night-vision capability. The rod cells also refresh more quickly, which lets cats pick up very rapid movements — like, for example, the quickly shifting path a marauding laser dot might trace."
"As sanctuary-kept chimpanzees grow from infant to juvenile, they develop increased susceptibility to human yawn contagion, possibility due to their increasing ability to empathize, says a study published October 16, 2013, in the open-access journal PLOS ONE by Elainie Madsen and colleagues from Lund University."
"The FDA was asked to look into the issue by developmental biologist Shoukhrat Mitalipov at Oregon Health and Science University in Beaverton, who last year created early human embryos with the technique (see Nature http://doi.org/n76; 2012). When the manipulated eggs were fertilized, genetic abnormalities were detected in half of them — but seemingly normal embryonic stem-cell lines could be extracted from 38% of the rest."
""Our lab studies the rate of brain tissue loss in elderly people, trying to discover factors that protect you as you age," said Paul M. Thompson, Ph.D., USC professor of neurology, psychiatry, engineering, radiology and ophthalmology and the study's principal investigator. "We have never seen such a dramatic effect as with this genetic variant. If you carry this genetic mutation, we've found that there is this wildfire of tissue loss in the brain.""
"In a study recently published in Infancy: The Official Journal of the International Society on Infant Studies, psychology researchers Sabrina Chiarella and Diane Poulin-Dubois demonstrate that infants can detect whether a person's emotions are justifiable given a particular context. They show that babies understand how the meaning of an experience is directly linked to the expressions that follow."
"Researchers also asked the participants to choose the voice they thought was more attractive for a long-term versus a short-term relationship.
"From an evolutionary perspective, these perceptions of future sexual infidelity may be adaptive," explains David Feinberg, an assistant professor in the Department of Psychology, Neuroscience & Behaviour."
"Now, researchers in Costa Rica have found that the tube-shaped leaves may make both kinds of calls easier for other bats to hear. For a bat issuing response calls from within a roost, the leaf acts like a megaphone, amplifying its invitations by 1 to 2 decibels."
"Freelance writer and meditation teacher Michael Taft has experienced his own version of cerebral congestion. "In a normal working day in modern America, there's a sense of so much coming at you at once, so much to process that you just can't deal with it all," Taft says. In 2011, while finalizing plans to move from Los Angeles to San Francisco, he decided to take an especially long recess from work and the usual frenzy of life…."