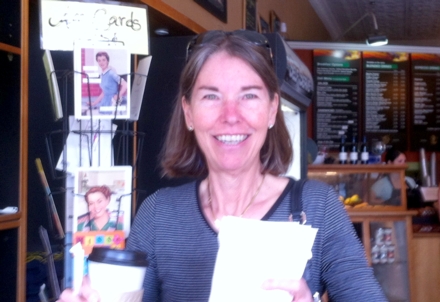 Here is what I am reading today:
"Researchers from St. Luke's — Roosevelt Hospital Center and Columbia University in New York performed functional magnetic resonance imaging (fMRI) on 25 men and women of normal weights while they looked at images of healthy and unhealthy foods. The scans were taken after five nights in which sleep was either restricted to four hours or allowed to continue up to nine hours. Results were compared.
"The same brain regions activated when unhealthy foods were presented were not involved when we presented healthy foods," said Marie-Pierre St-Onge, PhD, the study's principal investigator. "The unhealthy food response was a neuronal pattern specific to restricted sleep. This may suggest greater propensity to succumb to unhealthy foods when one is sleep restricted.":
"…Prof David Linden, who led the study which was published in the PLoS One journal, said it had the potential to become part of the "treatment package" for depression. About a fifth of people will develop depression at some point in their lives and a third of those will not respond to standard treatments.
Prof Linden added: "One of the interesting aspects of this technique is that it gives patients the experience of controlling aspects of their own brain activity. "Many of them were very interested in this new way of engaging with their brains."…
"A new type of game will mine your social media to personalise the experience
"WHEN I put my son to bed, I quite often tell him a story," says Peter Molyneux, a British game developer who recently left Microsoft to start his own studio, 22Cans. "I will have crafted that story around what I know about him, what he has done in the past few days. Those are the best stories I can tell him – better than Harry Potter, better than anything else because they pull his life into the story." Molyneux, who has worked in the industry for 30 years, wants to create an artificial intelligence that can offer players the same tailored experience in his next game."